Splendido Bay Luxury Spa Resort Hotel is a modern-concept 5-star location offering every comfort.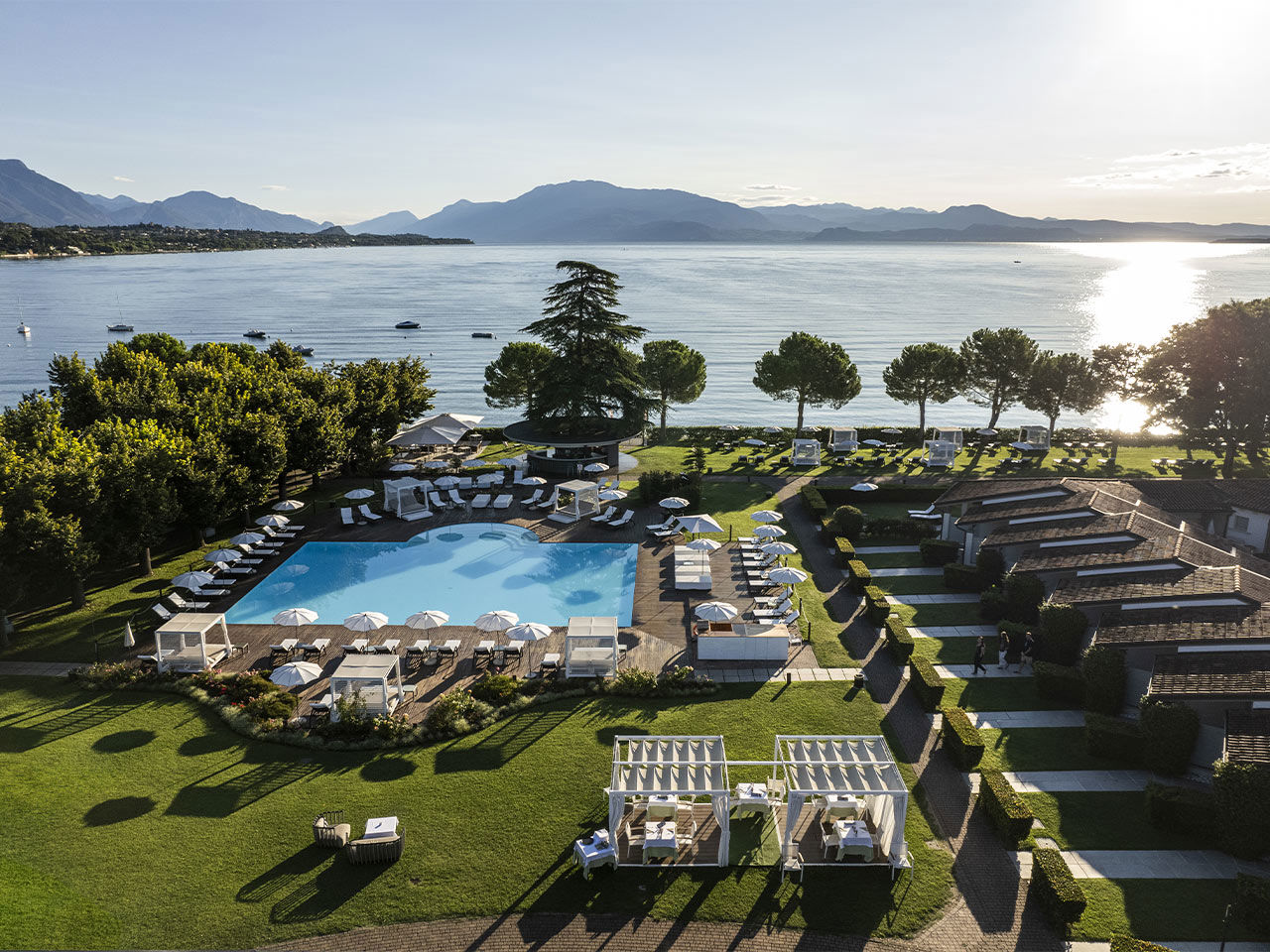 LUXURY SPA RESORT HOTEL
From dining to the spa, from outdoor activities to relaxation ... be it for a short stay or a longer sojourn, this is the ideal destination to satiate all the senses. Located in Padenghe Sul Garda, directly overlooking the lake, this hotel welcomes guests in a setting of utter elegance and professionalism.
Relaxation and privacy characterise the 76 rooms of the Hotel Splendido Bay, with spectacular views of Lake Garda and its park
WELLNESS
A little nest in which to relax and let yourself be nurtured